Its difficult to explain to a seller who has just finished hauling away years' worth of stuff and furniture that now they need to pay to have stuff and furniture brought back in! My best argument for staging is this: Staging isn't just about making the spaces look better (in fact most people would never live with a home as it is staged for sale) The goal is to create an emotional connection between a potential buyer and the house at first site. This is mental shift that a buyer has where suddenly they visualize Thanksgiving Dinners or graduation parties.in those spaces. The house starts becoming theirs, not yours.
The best way to explain the benefit of staging is via a visual. This particular home was dated but structurally sound. It also offered a world class view. The buyers were drawn to the view but upon coming in the front door, they were visually stopped by scuffed hardwoods, and a large empty living room.
Take a look at some of my stagings...
Most times homes aren't vacant when you list them – In addition to helping sellers figure out what to remove , they can also benefit from a little virtual staging / remodeling so folks can get a different picture in their mind.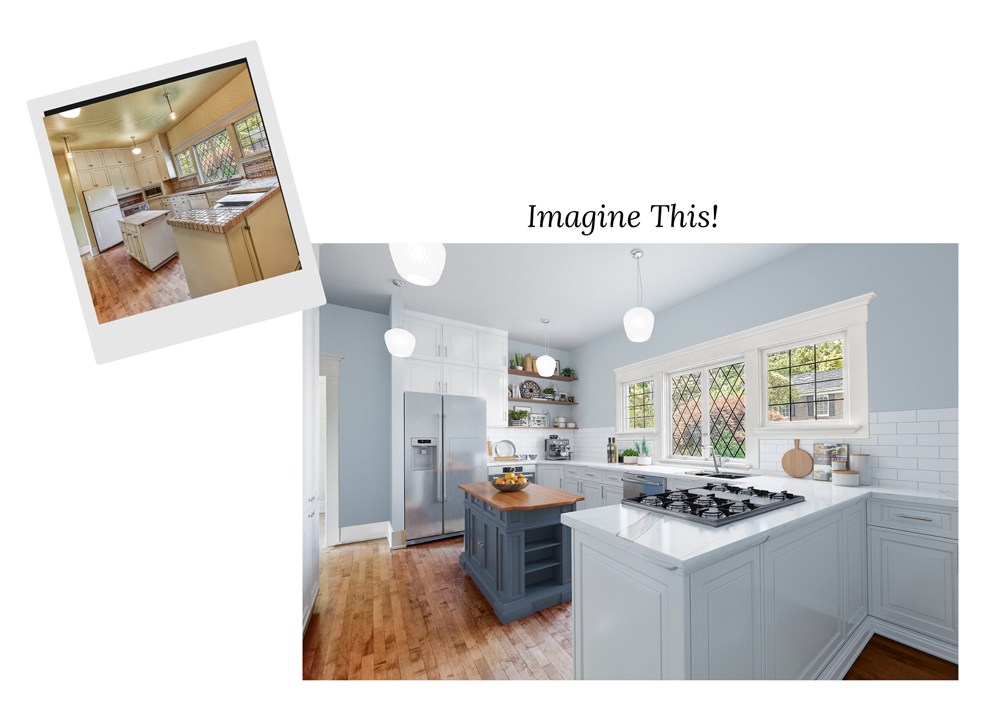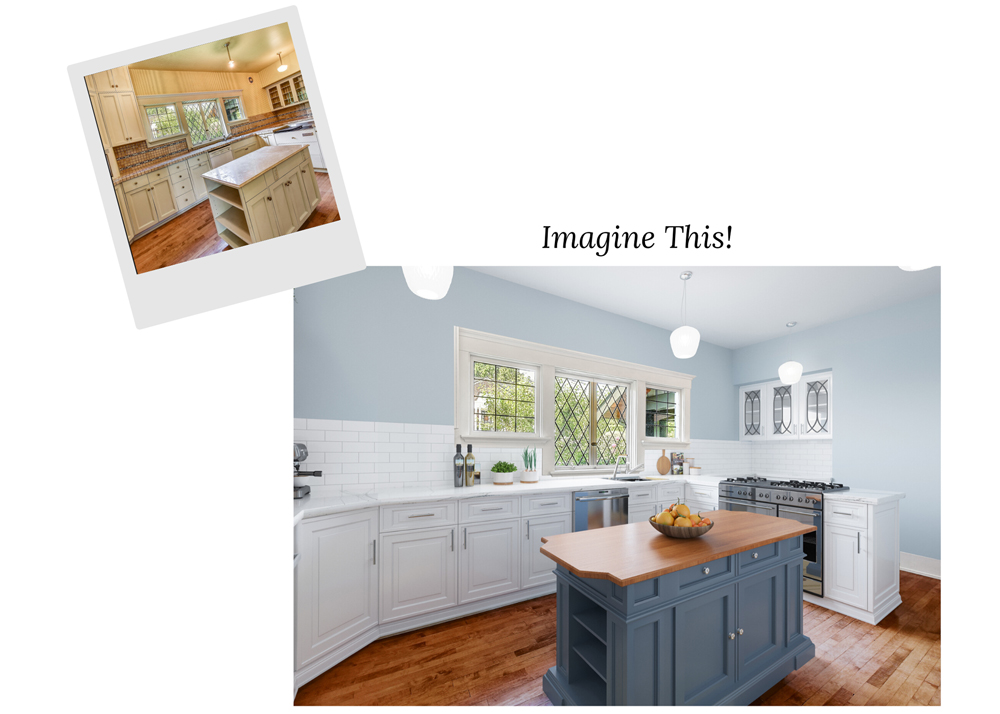 "Gaye offered to tour our home and provide suggested upgrades as we were planning a major renovation. She spent lots of time touring the home and providing honest and helpful suggestions. As a result we listened to all her suggestions and we now have a lovely updated home we love. When the time comes to sell we know it will be very marketable and we will be asking Gaye to help us sell it."
~
Michael and Sally C.
Subscribe To My Newsletter
---
By signing up you will receive my monthly e-newsletter on real estate and home ownership topics.
I respect your privacy. I will never share your email address. You can unsubscribe at any time.